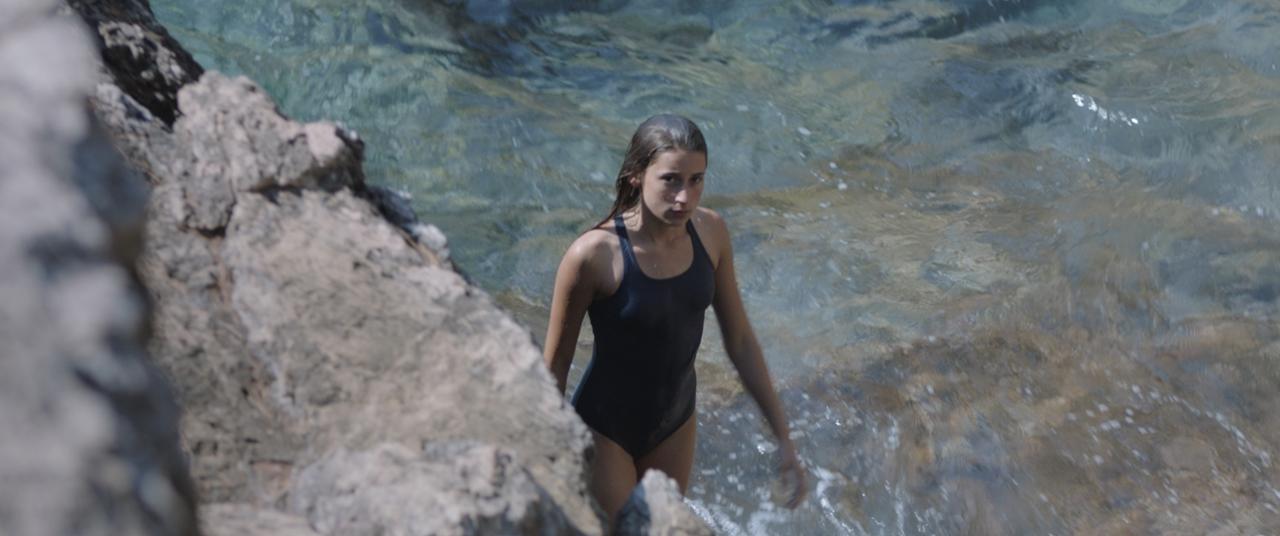 Into the Blue
Thirteen year old Julija and her mother flee their abusive household to find refuge on an idyllic Croatian island where Julija grew up. Emotionally scarred, Julija is desperate to reconnect with her best friend, Ana. But Ana is in love with a boy and Julija is no longer a priority. Ana's mounting rejection re-ignites Julija's wounds and family history, awakening the monster of violence she thought she's left behind.

Croatia, Slovenia, Sweden
2017, 22 min

Director

:

Antoneta Alamat Kusijanović

Director of photography

:

Marko Brdar

Editor

:

Minji Kang

Screenplay

:

Christina Lazaridi 

Music

:

Ivan Marinović, Evgueni Galperine

Cast

:

Gracija Filipović, Vanesa Vidaković Natrlin, Dominik Duždević, Andro Režić, Nataša Dangubić

Coproduction

:

Barbara Vekaric, Vlado Krile

Producer

:

Zoran Dževerdanović

Production

:

Blade Production
Antoneta Alamat Kusijanović
Antoneta Alamat Kusijanovic is a writer-director born in Dubrovnik. Antoneta is an alumna of the Berlinale Talent Lab, Sarajevo Talent Lab, Nisi Masa Short European Pitch, La Femis Producing Atelier, the Marcie Bloom Fellowship, and First Films First. She holds an MFA in directing from Columbia University in New York. Her short Into the Blue — a tense coming of age set on the rocky cliffs over the Adriatic — was awarded a Special International Jury Mention at the 67th Berlin International Film Festival. Currently she is attending Jerusalem Film Lab and the Résidence du Festival of Cinéfondation in Paris where she is developing her first feature film, MURINA.