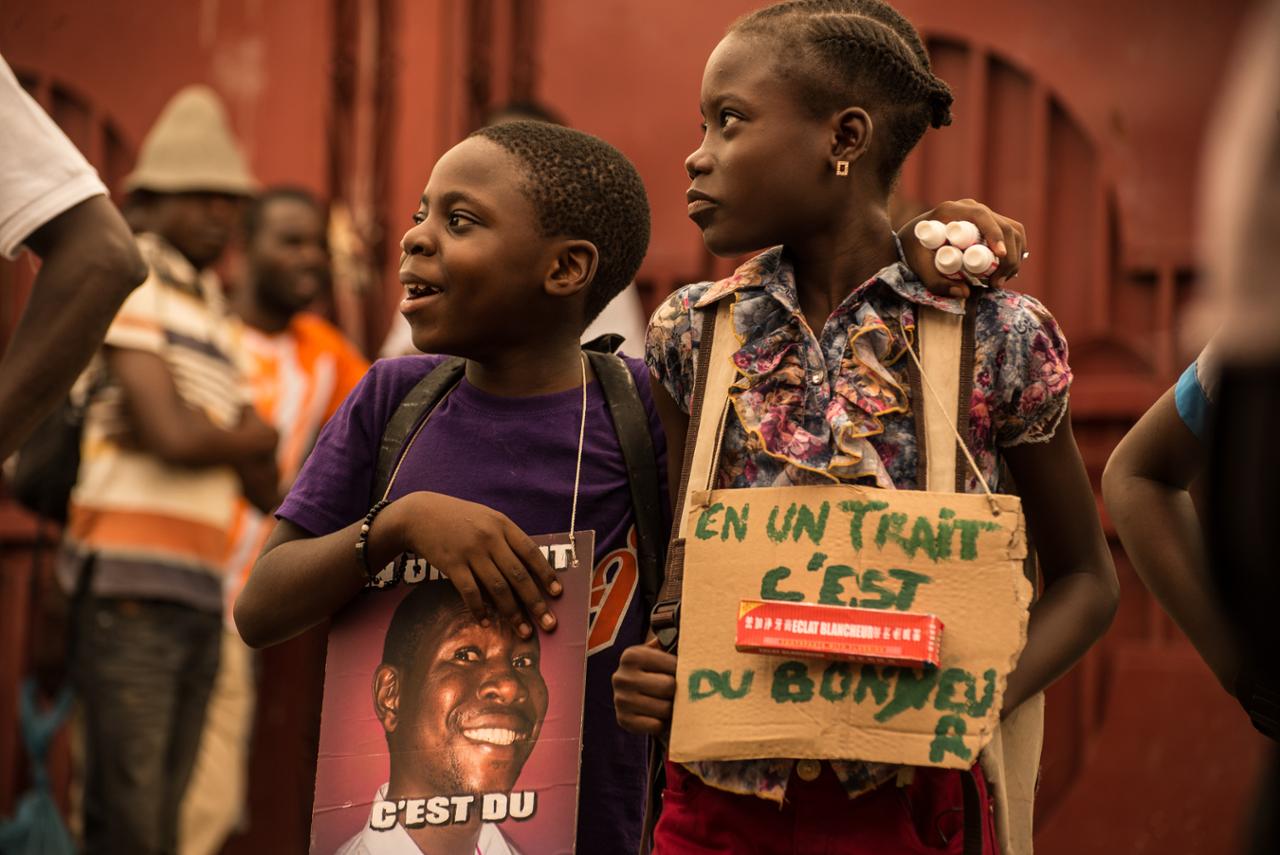 Get Up, Kinshasa!
No polished shoes, no school! Ten-year-old Samuel is about to discover how to muddle through in beautiful Kin(shasa).
France, Democratic Republic of the Congo
2016, 20 min

Director

:

Sébastien Maitre

Director of photography

:

Rémi Mazet

Editor

:

Inès de la Bévière

Screenplay

:

Valérie Gaudissart, Sébastien Maître

Cast

:

Moïse Ilunga, Jupiter, Bryan Mbuangi Maloji, Merlin Dianda, Starlette Mathata

Contacts

:

LA RUCHE PRODUCTIONS
Sébastien Maitre
Production Manager for 15 years, Sébastien Maitre worked on numerous feature-films and lived for several years in Democratic Republic of the Congo (DRC). After attending a formation called « Write a Documentary Film » in 2014 Sébastien directed « Sheeted Love », his first documentary portrait. In 2015 he started working on a short film called « Wake Up Kinshasa! », as well as on « Kinshasa's Small Jobs », a series of documentary spots reflecting life in Kinshasa.