Industry Program
Prague Short Film Festival
Friday – January 24, 2020 – 10:00am
Svetozor Cinema – Small Hall
How to apply for a production grant for a short from the Czech Film Fund?
Are you planning to shoot a short film and to apply for a production grant from the Czech Film Fund?
We have decided to hold a practical informational seminar for the upcoming deadline for applications for a short-film production grant (17 February 2020). The seminar will cover what kinds of projects the fund expects, what possible grant amounts are available, the selection criteria, and when to apply for a short film and when for an experimental film. Participants will also learn about the most common mistakes (in terms of both form and content) that lead to applications being rejected.
All these topics will be presented by teacher and chairwoman of the board of the Czech Film Fund Helena Bendová, who will also answer any other questions you may have.
Only in Czech; admission free.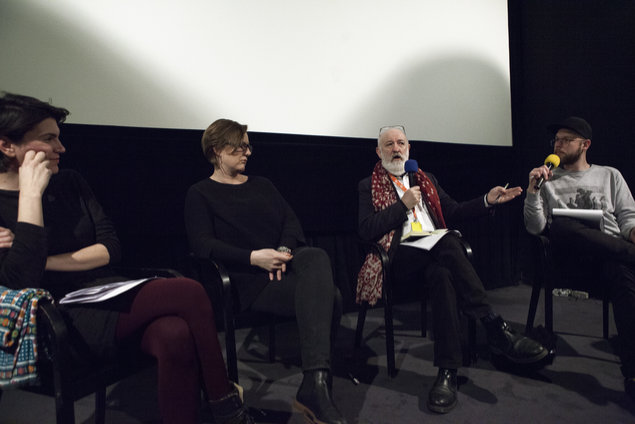 Friday – January 24, 2020 – 11:30am
Svetozor Cinema – Small Hall
European Short Pitch – The path toward European co-production
If you are planning a short film and would like to secure more financing through an international co-production in the European Union, then this workshop will offer some tips on how to go about it.
One way of giving your project the proper international parameters, and also a place to meet potential European co-producers, is European Short Pitch. ESP is an initiative aimed at promoting European co-productions – it combines a residence-based screenwriting workshop with an online session and a co-production forum. ESP's director Julie Marnay will describe everything it offers, how the program works and how to apply, and will also answer any questions you may have.
How does European Short Pitch work from the viewpoint of a specific film project? How does one find and negotiate a co-production? What are the pitfalls and opportunities? These questions will be answered by a successful ESP participant from the Czech Republic, producer Kamila Dohnalová, who found co-producers for her project through this platform in France.
In English without translation; admission free.