Industry Program
Prague Short Film Festival
Friday – January 19, 2018 – 11am
Svetozor Cinema – Small Hall
Making Stink films - Master Class with Daniel Bergmann
How to found in London one of the most demanded and most awarded production companies of the advertising world? That could be the first question for Daniel Bergmann who started Stink Films twenty years ago – a company which created dozens of commercials, video spots and brand stories and collaborates with talents such as Ivan Zacharias. Aside of commercial projects which through its originality and creativity helped to establish the term "creative content". Stink Films co-produced two feature films, a TV series and a number of short films.
We'll also be asking Daniel Bergmann, who is a jury member of the National Competition of Prague Short Film Festival, about his original plans and how did it all come about. How is Stink Films selecting directors and how is their work varying in different parts of the world? What types of projects are selected by Stink Films, why they make shorts, features, documentaries and series? Which project brought the company fame, which were the most complicated and which brought most joy? And in case of some, we were even promised "making of" stories, which will help us see how Stink Films work and how the most celebrated projects even started.
In Czech with translation into English.
Entry free. Regretfully, we cannot guarantee capacity once the venue is full.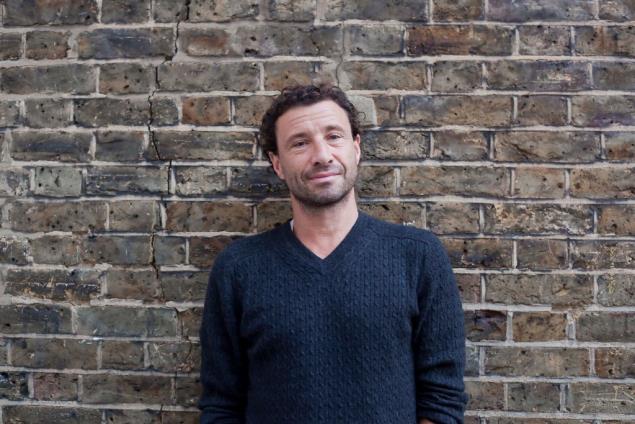 Friday – January 19., 2018 – 2pm -5pm
Svetozor Cinema – Small Hall
Making Short Films – Workshop with A. Terpińska and David Mulloy
Alexandra Terpińska: Making a low-budget film - Case study
This Polish director is bringing to Prague her short film Best Fireworks Ever, which won her Canal+ Award at the Semain de la Critique in Cannes. A film which gives an impression of a very robust production was in fact created on a very tight budget – but that is hardly noticeable. Apart from an opportunity to see the film at the beginning, we give you the chance to find out from the director about the concrete tools used so that even complicated scenes don't come as costly and film still gets to deserve a prestigious international award.
Daniel Mulloy: Making short films that matter - Workshop
Following a short coffee break at around 3:15pm we will present Home, a short film brought to Prague by award-winning director Daniel Mulloy (over 100 awards, inclusing BAFTA, BIFA and EFA nomination), who is exclusively working with shorts. Home deserves greater analysis mainly because it was made on-demand by United Nations, its theme is hot and critical and can be of great inspiration for all filmmakers who look for ways in which they find best demand for their short films. The workshop with Daniel Mulloy will be moderated by Art Film Fest programmer Daniel Vadocky.
Workshop is in English with no translation to Czech.
Entry free. Regretfully, we cannot guarantee capacity once the venue is full.
Sunday – January 21, 2018 - 1:30pm
Svetozor Cinema – Small Hall
Virtual (X) Reality: VR and New Dimensions of Storytelling - Jan Brukner
Virtual reality (VR), Augmented reality (AR) or the so-called Mixed Reality (MR) as well as other realities (XR) are terms, which can these days be heard ever more often. Are there any boundaries between them? The world of storytelling, whether narrated through film or gaming experiences doesn't stand aside – instead it offers new unfathomed horizons. Jan Brukner, the Art director and 3D specialist who collaborates with Brainz VR studio (www.brainzvr.cz) will share his personal experiences beyond VR, using project examples and practical involvement of Cinema4D.
The lecture takes place in connection to the VR zone in Svetozor cinema. As capacity there is limited, we strongly advise those interested to try-out VR to book their slots on our website www.pragueshorts.com/en/vr-zone. Booking system will launch on Monday, January 15.
The lecture will be in Czech - with no translation to English.
Entry free. Regretfully, we cannot guarantee capacity once the venue is full.