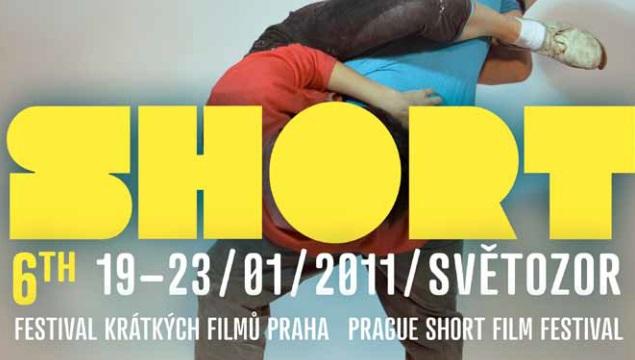 6th PRAGUE SHORT FILM FESTIVAL
The sixth Prague Short Film Festival was held in both screening halls of Cinema Svetozor from January 19 to January 23, 2011. The program of the 6th Festival showed 68 short films, out of which 15 were included in the international competition.
Fifteen films from all over the world were selected for the international competition. The Jury, which awarded the Grand Prix, associated with a financial prize of five thousand Euros, and two Special Jury Mentions, was composed of Eileen Hofer, a Swiss director originally from Lebanon, who received a Special Mention for her film "Roots" (Racines) at the Prague Short Film Festival the year before; Hagar Ben-Asher, an Israeli director, whose film "Pathways" (Mish' Olim) was screened in the section Focus on Israel at this year's Festival; Ivo Andrle, an operator of the Svetozor and Aero art cinemas and the general manager of the Aerofilms distribution company; Václav Jirásek, a photographer and author of the visual design of this year's Festival; and Anne-Francoise Reynolds, the dramaturge of the Namur International French-Language Film Festival, Belgium. The Grand Prix, associated with a financial prize of five thousand Euros, was presented to Romanian film "The Cage" directed by Adrian Sitaru. Thai directror Visra Vichit-Vadakan received a Special Jury Award for her film In Space (Soonyakat). The other Special Jury Award went to British film "Jenny and the Worm" directed by Ian Clark. The Audience Award, sponsored by Audit, was presented to British film "I Love Luci" by director Collia Kenedy.
Program