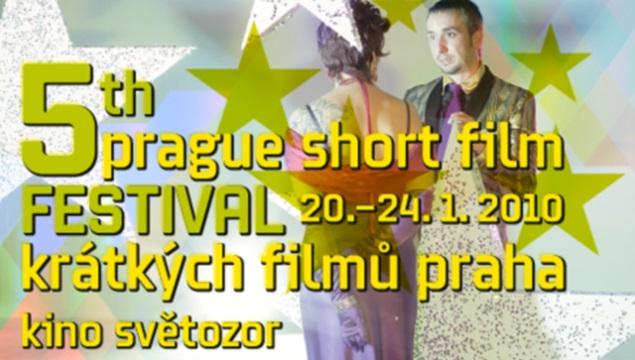 5th PRAGUE SHORT FILM FESTIVAL
The already fifth Prague Short Film Festival, prepared by the organisers of the KVIFF, was held in Cinema Svetozor, Prague, from January 20 to January 24, 2010.
The international competition included twenty-two films from all over the world. The Jury, which awarded the
Grand Prix, associated with a financial prize of five thousand Euros, and two Special Jury Mentions, was composed of Keiko Takahashi from Japan, a co-founder of the Short Shorts Film and Asia Festival; Tómas Lemarquis, an Icelandic actor; Jitka Rudolfová, a Czech script writer and director; and Tomáš Baldýnský, a Czech film journalist. The Grand Prix and the prize of five thousand Euros went to Icelandic film "2 Birds" (Smáfuglar) directed by Rúnar Rúnarsson in 2008. Swiss director Eileen Hofer received a Special Jury Mention for her film "Roots" (Racines), shot in Turkey. The other Special Jury Award was presented to Swedish director Patrik Eklund for his film "Seeds of the Fall" (Slitage), which also received the Audience Award.
Program