Information for visitors
Ticket price 90,- CZK
Ticket sales
Tickets for festival screenings will be available through the festival cinemas prior to the festival itself.
Films screened at the Festival have English and Czech subtitles.
Festival cinemas
Kino Světozor - Grand Hall
Kino Světozor - Small Hall
Vodičkova 41, Praha 1
www.kinosvetozor.cz

Kino Pilotů
Donská 168/19, Praha 10
www.kinopilotu.cz


Pragueshorts for Kids:
Kino Aero
Biskupcova 1733/31, Praha 3
www.kinoaero.cz

Bio Oko
Františka Křižíka 460/15, Praha
www.biooko.net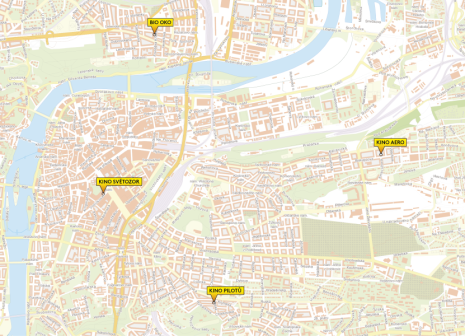 click to enlarge the image
Audience award
Choose the best short film of the 14th Prague Short Film Festival!
You will be given a voting ticket at the entrance of the cinema. After each block of short films, select the three best and write their names in your order of preference. After the show, deposit your ballot in one of the boxes at Svetozor cinema.
The Audience Award will be presented at the official closing ceremony on January 27.