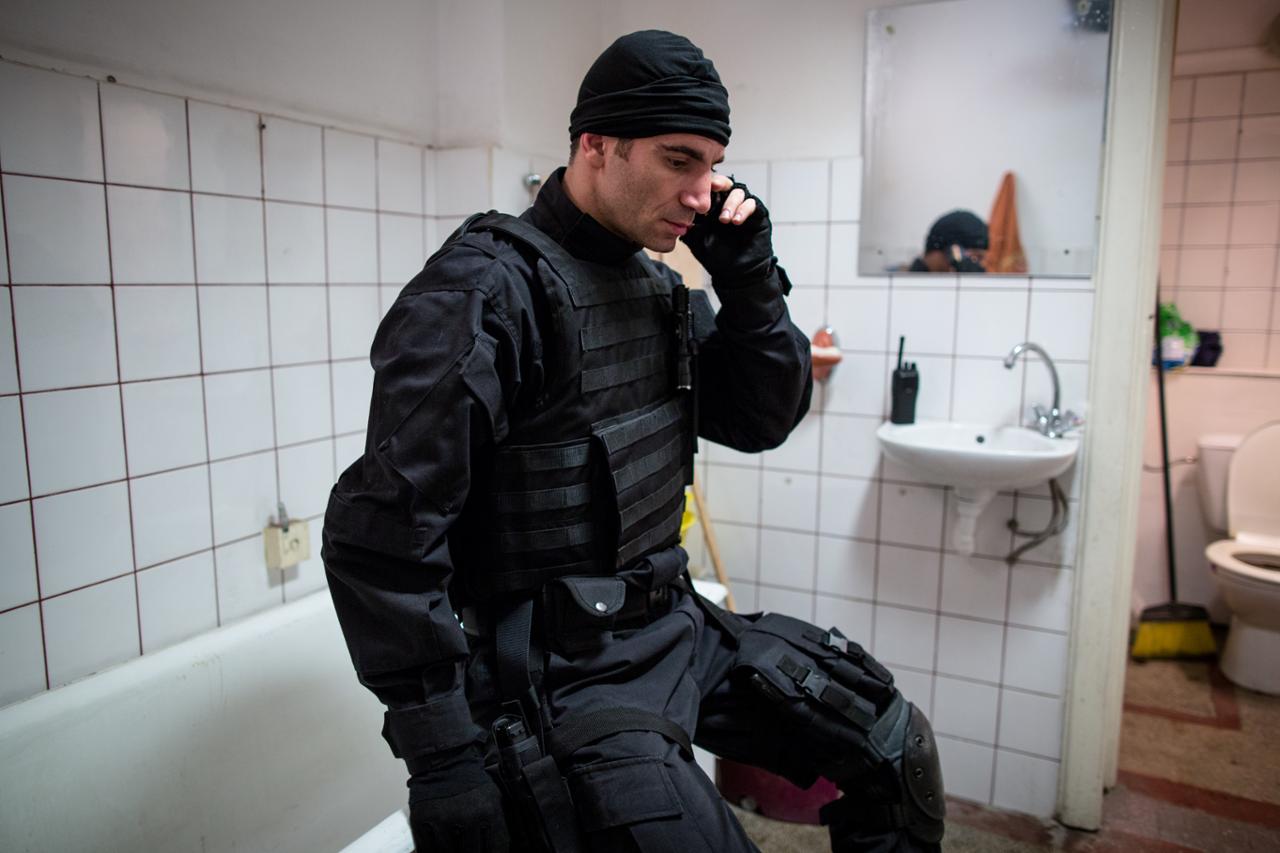 0068 Sniper's Nest
A sniper is planted inside a top floor apartment to keep the area secured for the ongoing NATO Summit. The owner of the flat is a paralyzed old woman who never talks nor leaves he bed.
Romania
2015, 20 min

Director

:

Radu Bărbulescu

Director of photography

:

George Dascalescu

Editor

:

Cristian Niculescu

Screenplay

:

Radu Bărbulescu

Music

:

Stefan Eremia, Gabriel Kirmaier

Cast

:

Cuzin Toma, Tatiana Iekel, Adina Lucaciu

Contacts

:

Alien Film
Radu Bărbulescu
Radu Matei Barbulescu is from Bucharest, Romania. He studied film direction and production at the Media University.